There is no denying that knowing a trade in today's economy is a very valuable ability to have. In a society saturated with college degrees, those people who know how to do high-demand, nuts-and-bolts jobs can make a good living. You are interested in taking up welding, but you are afraid of the opportunity cost of taking the time to learn how to do it.
How long does it take to learn welding? You can learn welding in as little as six months by taking classes in a welder training program. However, some experienced welders argue that even a lifetime in the trade cannot make you an expert, as no two welds are ever the same.
Do not let the challenge of becoming a welder deter you. It is this challenging aspect of the trade that makes welding such a lucrative field. Simply put, there are not many people who can weld well, so those who are good at it can usually name their price. Let's take a look at how to start your path toward becoming a successful welder.
Common Classes to Learn Welding
Any welder will tell you that while education is important in learning the trade, there is no substitute for experience. There is simply no way to become a good welder without getting out in the field and practicing a variety of welds.
However, as welding can be a dangerous profession, it is important to have a strong theoretical understanding of all of the important welding tenets before trying to go out on your own and weld. As such, there are a number of welding classes that can make you competent in welding principles in as little as six months.
You can find specialized courses, and you're also likely to find certificate programs at your local community college, as welding is an in-demand technical skill.  Most programs prepare students for entry-level employment as welders, solderers, and braziers.
Welding Basics
In this type of class, the aspiring welder will get a very cursory glance at all items related to the field of welding. If taken full time, this class can usually be completed in about two weeks. Some of the items you will learn in this class include:
Basic weld safety principles
Theories behind successful welding technique
Process of setting up welding equipment
Basic operation of MIG, TIG, and stick equipment
How to perform basic maintenance of equipment
MIG, TIG, and stick are specific types of welding techniques that may be used for different occasions, depending on the type of materials needing to be connected.
It is important that all learners come to a welding basics class in work shoes (preferably steel-toe boots), jeans or work pants, and a cotton shirt.
Welding Symbols
After completing a welding basics class, the aspiring welder will need to study welding symbols.
This is an important class because welders will need to know how to read blueprints and interpret welding symbols in order to successfully complete projects on the job site. Misinterpreting symbols on the job can lead to costly repairs and delays to the production schedule.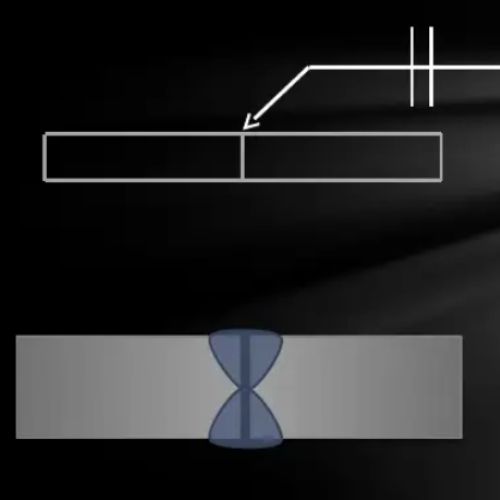 After finishing this course, the welder will have an understanding of weld symbols and their use and purpose, in accordance with the American Welding Society A2.4-Standard symbols for welding, brazing, and non-destructive examination.
This class will take about four weeks to complete if taken full time.
Visual Weld Inspection
After completing the previous two classes, a visual weld inspection course should be completed.
This is an important class for the welder because conscientious examination and location of need areas prior to welding can save rework time and expense. Knowledge of weld elements and how welds are accepted or rejected by a surface form the foundation of high-quality work.
This course also takes about four weeks to complete, at the conclusion of which the welder should be able to:
Fluently discuss terms related to weld inspection
Interpret discontinuities in a surface
Establish whether or not discontinuities are rejectable defects in terms of welding code
Use the proper gauges and tools to locate welding defects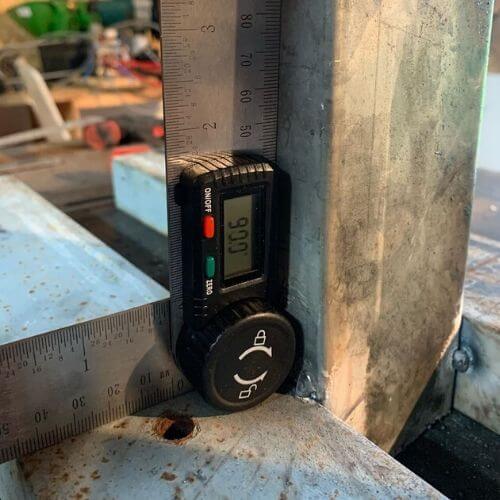 Fundamentals of Welding
While the first three classes in a welder's education are largely theoretical, the fundamentals of welding course will give the aspirant a blend of theoretical welding concepts and hands-on practice with real-life welds.
In a fundamentals of welding class, the entry-level welder will get extensive experience identifying when to use and practicing the following types of welds:
Gas Tungsten Arc (TIG)
Gas Metal Arc (MIG)
Shielded Metal Arc (Stick)
Completion of this course will take several months, at the end of which the entry-level welder should be able to perform the following:
Understand and practice safety in all aspects of welding and cutting operations
Perform the cutting of steel, aluminum, and stainless steel with Oxy-fuel and Plasma cutting equipment
Execute groove and fillets welds on carbon steel in the flat and horizontal positions with TIG, MIG, and Stick techniques
Demonstrate an ability to execute the proper weld after interpreting welding symbols
Interpret applicable welding codes
Understand the metallurgy of common alloys
After completing this series of courses, the entry-level welder should receive a certificate from the educating authority and be ready to practice basic welds in the field.
There are additional classes that can be taken that specialize in TIG, MIG, and Stick techniques, as well as others that deal with advances in welding technology, such as the use of robotics and smart devices.
How Long Does Welding School Take?
Being able to weld is certainly a valuable skill to have for practical purposes. Welding is always in demand, and you might thoroughly enjoy welding as a hobby or side job. If you are interested in welding, you might consider going to welding school to get proper training.
How long does welding school take? For basic welding school training, programs typically take six months to a year. Specialized welding training programs may take longer, and all welding programs will vary in length somewhat, depending on the school.
Welding school does not take as long as other, more traditional areas of studies. Many programs are also flexible, which helps if you are working full-time but still want to learn welding. Since the programs are typically short, you can go through welding school quickly.
What is Welding School?
Many technical schools will have a welding program. There are also schools that are exclusively focused on welding. There are many different types of programs for welding that are available, so you have plenty of options to choose from so that you can find the best program for your needs.
Before you continue reading, learn more about welder salary: Do Welders Make Good Money? | Highest Paying Welding Jobs
Types of Welding Programs
You will find that there is a variety of welding programs available. Regardless of where you go to get welding training, you should make sure that the program involves proper introductory classes. These courses typically last a couple of weeks, and you usually need about three or four courses.
Day or Evening: Many welding programs have options for when you attend classes. There are many part-time programs that are in the evening or during the day, which is helpful if you have a full-time job.
General or Specific: Some programs focus only on the basic welding skills that you need to be able to complete standard welding processes. Others will have specialties that hone your welding skills to work in a certain area.
Vocational School: A welding program at a vocational school emphasizes necessary skills and usually can be completed in around seven months.
Community College: If you choose to pursue welding at a community college, you can expect to be in school for about two years. You will take general studies courses in addition to your welding courses. You will earn an associate degree at the end of your studies.
Apprenticeships: One of the best ways to improve your welding skills and gain experience in the field is to become an apprentice. The length of an apprenticeship will vary, but employers will view the experience as valuable.
Do You Need a Degree to be a Welder?
Although you can go through welding training and earn a degree at the same time by going to an accredited school, you do not have to obtain a degree to become a welder. There are plenty of programs that you can quickly complete to gain welding skills without other degree requirements.
If you are enrolling in a welding program to learn how to weld for a hobby or personal interests, you may decide that a degree is not necessary. Or, if you are planning on welding being your career, you may want to take the extra time and money to earn a degree.
Ultimately, having or not having a degree in welding should not block you from getting a job in welding. Some companies prefer that you have a degree, but others prefer that you have hands-on experience.
If you do not have a degree or the ability to earn one during a certain timeframe, you might be able to use an apprenticeship to gain experiences employers are looking for.
Related reading: How To Become A Certified Welder In California? – All Facts
How Do You Get a Welding Certification?
Once you have completed your welding training, you have to become certified to start your career as a welder. The requirements for welding certification will vary from state to state.
It is crucial that you research your state's requirements for a welding certification. Some states require a license if you are working on projects that cost over a set amount of money.
You can earn your license through the American Welding Society in nine areas of specialization. Some welding schools will offer in-house certification programs. This is something to look for when you are researching welding programs and know that you want to earn your certification.
Related Reading: How to Become a Welder in Texas and How long does it Take?
What Jobs Need Welders?
One of the great things about being a welder is that there are so many fields and jobs that require welders. You have many options to choose from if you decide to undergo welding training. This list is far from comprehensive, but it does give a good idea of how versatile the welding field is.
Related Reading: Advantages of Being a Welder >>Salary, Working Hours | Worklife Balance
Construction
Welding is an essential component of many construction projects. Construction sites need welders for both small- and large-scale projects. Some construction welding jobs are residential, and others are commercial.
Most welders who work in residential construction are more skilled at small tasks or processes. Welders who work on commercial construction projects have to know a wider variety of welding skills, and they usually are one of the highest-paid positions in the construction field.
Manufacturing
Nearly all industries that work with metals for their products need welders. Car manufacturers rely on skilled welders to produce quality products. The same is true for manufacturers of farm equipment, structural equipment, or infrastructure.
Manufacturers want skilled welders who know how to join metals in the most visually appealing way. They want their products to be structurally sound and neatly fused to create a sense of quality.
Structural Iron and Sheet Working
Another big industry for welding jobs is iron or steel working. These jobs are necessary for constructing building frameworks, bridges, and other structures.
Iron and steel working jobs require welders to produce metal beams that are necessary for building strong structures. These jobs can be dangerous because they often involve working high in the air, but the construction of buildings requires this essential welding.
Sheet Metal Work
Welders who work in the sheet metal industry receive specialized training to develop the necessary skills. They usually travel to their job sites and work on common structures like air conditioners, heaters, or other ventilation structures.
Sheet metal workers also have to use blueprints to properly cut, weld, and install sheet metal at construction sites. These welders learn how to read blueprints to figure out the best method of welding for a job.
Pipefitting
Another specialized welding job is pipefitting. Pipefitting requires specific welding skills to carefully construct pieces that are of shapes necessary to a product's functioning. Pipefitting welders also have to make sure the pipes they weld are sturdy.
Ensuring that pipes are welded properly often requires the welder to perform a number of tests to check for weak spots or leaks. Many industries such as oil, electric, and water need welders who have pipefitting skills to make sure that their products are effectively transported.
Pipefitters are also needed for residential work. Although it might be easy to assume that a pipefitter is like a plumber, the jobs are distinctly separate because only the pipefitter has the welding skills need to create and repair pipes.
How to Practice Welding
Now that you have gone through a welder's education program, you are ready to accelerate your growth in the trade by getting out in the field and practicing.
Welding is an art, and like any art, becoming a master requires countless hours of trial and error. Try to incorporate as many of the following points when you practice your welding:
Variety – practice your welds on a number of surfaces and metal alloys and become a pro on what type of technique is appropriate for each
Relax – as you will spend hour after hour with the torch in your hand, you must become adept at learning to control your tool while relaxing your muscles, lest you induce unnecessary fatigue that can cut into your precision and productivity
Record – take notes on your trials. At which speeds, angles, and temperatures did you achieve the best and worst results for the surfaces you worked on?
Check – always make sure that your equipment is properly set up before use, that you are not running low on any materials, and that the surface on which you are working is clean
Focus – welding is a craft of precision, with even the most minor of glitches causing the weld to go awry. When you start the weld, you must remain concentrated until it is completed, as any daydreaming or lapse in focus can lead to a costly abort
Practice Safety
Always remember to take the following safety precautions every time you practice, no matter how small the task at hand. Remember, most welders get paid by the hour, so you cannot make money if you are out of commission.
Here, you can find an article from our website about the personal protective equipment for welders – PPE
Wear gloves – some professionals who show their welding skills on YouTube do so without the use of gloves. However, no matter how skilled you are, this is a very dangerous proposition, and failure to use gloves will eventually get you burned
Cover your hide – even if you are practicing in a covered, controlled environment, you need to get in the habit of practicing with long sleeves and pants. Not only will this lower your risk of getting burned, but many welds take place in direct sunlight, so you will need protection from UV rays. Just get in the habit of staying covered when welding
Check for flammables – note that slag (the debris caused during welds) can bounce up to 35 feet in some cases. Make sure your practice area is free of anything dangerous in the event that flag is introduced at a high velocity
More Welding Articles
What is TIG Welding Used For? Why Choose TIG Welding?
How Much Do Welders Get Paid? >>The truth on welder pay
How Much do MIG Welders Make? Average MIG Welder Salary
Can MIG Welders Weld Aluminum? | How to successfully weld Aluminum?